Bellow is Sam Tyler's captain and mentor in 2008 and the two of them have a good 'father-son' relationship. In 1973, Bellows was a young detective who assisted the 1-2-5 in the investigation of the death of a little girl. While working with Det. Sam Tyler to catch the case's number one suspect, he earned the nickname "Clams". He was killed in the line of duty in 2008.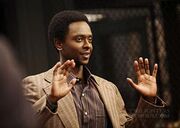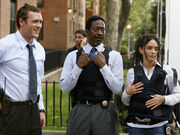 Ad blocker interference detected!
Wikia is a free-to-use site that makes money from advertising. We have a modified experience for viewers using ad blockers

Wikia is not accessible if you've made further modifications. Remove the custom ad blocker rule(s) and the page will load as expected.