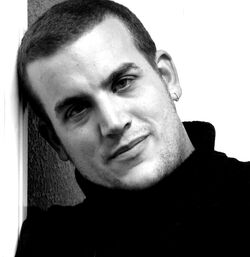 Guy Adams is a British actor and writer best known for writing the Life on Mars/Ashes to Ashes spoof manuals under the pseudonym of DCI Gene Hunt (including the best-selling book The Rules of Modern Policing). Adams is also known for his Torchwood novel "The House That Jack Built" and the novel "The World House".
Ad blocker interference detected!
Wikia is a free-to-use site that makes money from advertising. We have a modified experience for viewers using ad blockers

Wikia is not accessible if you've made further modifications. Remove the custom ad blocker rule(s) and the page will load as expected.