Life on Mars and Ashes to Ashes home
323 articles articles since 24 February 2008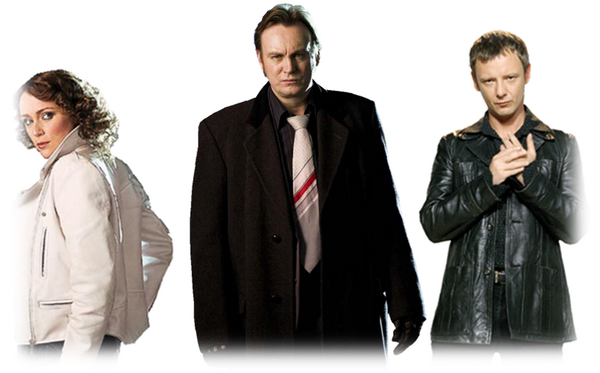 Check out the new, official and complete Life on Mars short story here!
Welcome to the Life on Mars Wiki, a collaborative website dedicated to the time-traveling drama Life on Mars. There are two versions of this series: the original BBC version, starring John Simm and Philip Glenister, and the ABC remake starring Jason O'Mara, Harvey Keitel and Gretchen Mol. A Spanish remake also exists known as La chica de ayer.
The original BBC version also has a sequel series titled Ashes to Ashes, starring Keeley Hawes and Philip Glenister.
Life on Mars (BBC):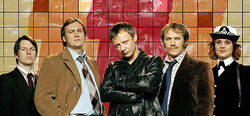 Ashes to Ashes: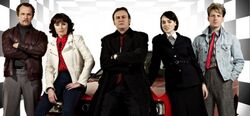 Life on Mars (ABC):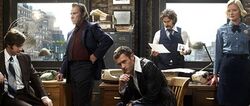 La chica de ayer (Antena3):
My name is Sam Tyler. I had an accident, and I woke up in 1973. Am I mad, in a coma, or back in time? Whatever's happened, it's like I've landed on a different planet. Now, maybe if I can work out the reason, I can get home...
Sam Tyler was on the trail of a serial killer who had just kidnapped his girlfriend when he got into an auto accident... and awoke in 1973.
Featured Character - Alex Drake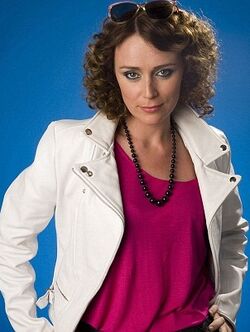 Detective Inspector Alex Drake (née Price) (1973-2008) was a detective and police psychologist of an unknown division of the Metropolitan Police Service in 2008. While living in London with her only daughter Molly, DI Drake was studying and analysing the psychological evaluation and death of former Greater Manchester Police DCI Sam Tyler. After being shot by criminal Arthur Layton, Alex woke up in 1981 and had seemed to continue Sam's 'fantasies'...