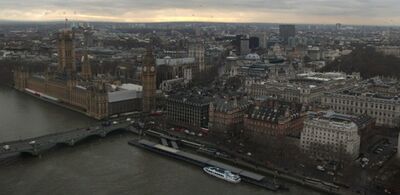 London is the capital city of England and the United Kingdom. With a population of some 7.5 million people, London is by far the most populous city in the UK. DCI Gene Hunt vociferously thought it was a "shit-hole".
In all the boroughs of London, policing is provided by the Metropolitan Police Service, however, in the City of London area, the policing is provided by the City of London police. In the early 1980s the Fenchurch East police station was located near Fenchurch Street in the City of London area under the Metropolitan Police. In 1978, Operation Countryman was conducted to investigate corruption in the police service including Fenchurch East.
Ad blocker interference detected!
Wikia is a free-to-use site that makes money from advertising. We have a modified experience for viewers using ad blockers

Wikia is not accessible if you've made further modifications. Remove the custom ad blocker rule(s) and the page will load as expected.