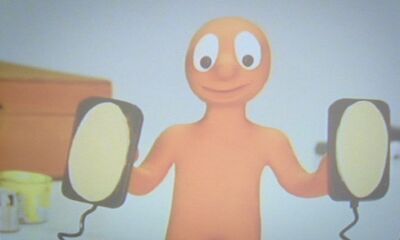 Morph was an animated plasticine character who appeared with Tony Hart in the children's art television programme Take Hart from 1977 to 1983. Morph also appeared in several other programmes, when Take Hart ended, and enjoyed cult status.
In 1982, Morph appeared to Alex Drake in her television, representing a doctor in 2008. After one attempt to defibrillate Alex, Morph refused to do it again as Alex had given up. He then morphed into a flatline on the screen. (A2A Series 2: Episode 3)
Ad blocker interference detected!
Wikia is a free-to-use site that makes money from advertising. We have a modified experience for viewers using ad blockers

Wikia is not accessible if you've made further modifications. Remove the custom ad blocker rule(s) and the page will load as expected.